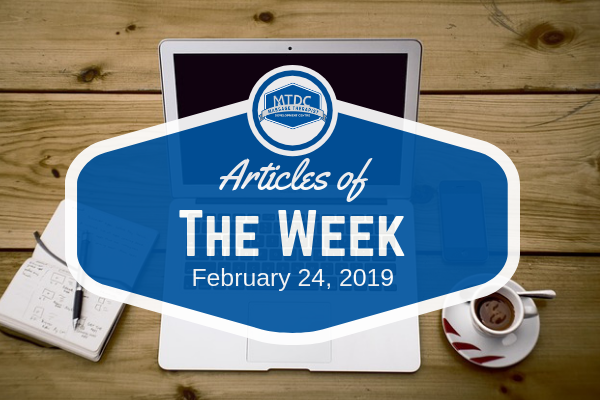 Articles Of The Week February 24, 2019
As we all work to progress towards an evidence-based practice it usually requires a change in what we do and how we think. Well, it turns out even the way we look at evidence-based practice may need to change as well.
"Flush Your Stool Down The Funnel" – Erik Meira
Should massage therapy be considered part of healthcare? Some therapists would argue it shouldn't be, however the only way we progress as a profession is to embrace being part of healthcare. As healthcare practitioners, there is a certain level of accountability we are held to, but should mainly be holding ourselves to and this is actually a GOOD thing.
"The Way Forward Is Together – Part One" – Lauren Cates
A new study shows three different kinds of meditation can have different beneficial results. Increased focus, enhanced compassion, and empathy, also enhanced understanding of the perspectives of others. All of this from just different types of meditation.
"Different Types Of Meditation, Change Different Areas Of The Mind, Study Finds" – Alice Walton
Over the years there have been many arguments/discussions around open chain vs. closed chain exercises for rehab. What if neither of those really matter, but the importance is how force enters and moves through the patients injury?
"The False Dichotomy Of Open Vs. Closed Chain" – Peter Malliaris
It's no secret that exercise is one of the main tools to use in helping people overcome pain. When we deliver these messages to patients we can also deliver messages that can hinder them from actually doing the exercise. However, if we make it fun, it's more likely the patient will not only take part but want to do the exercise.
"The Power Tool In Your Belt" – Nathan Hers
Latest posts by Jamie Johnston
(see all)
http://themtdc.com/wp-content/uploads/Articles-of-4-1.png
400
600
Jamie Johnston
http://themtdc.com/wp-content/uploads/logo.svg
Jamie Johnston
2019-02-23 13:16:05
2020-08-20 12:21:09
Articles Of The Week February 24, 2019